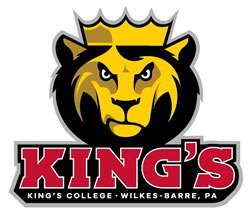 This coverage may only be purchased if you are a member of one of the intercollegiate athletic teams
at King's College.

*One premium covers applicant for the entire school year regardless of the number of sports he/she participates
in
with the exception of football
.
INSURED'S EFFECTIVE DATE:
Coverage will begin at 12:01 am on the later of the following dates:
The effective date shown in the Master Policy; or
when the required premium is paid.
INSURED'S TERMINATION DATE:
Coverage for an insured person will end at 11:59 pm on the date the policy terminates.
1ST AGENCY RETURN POLICY: ALL SALES ARE FINAL.